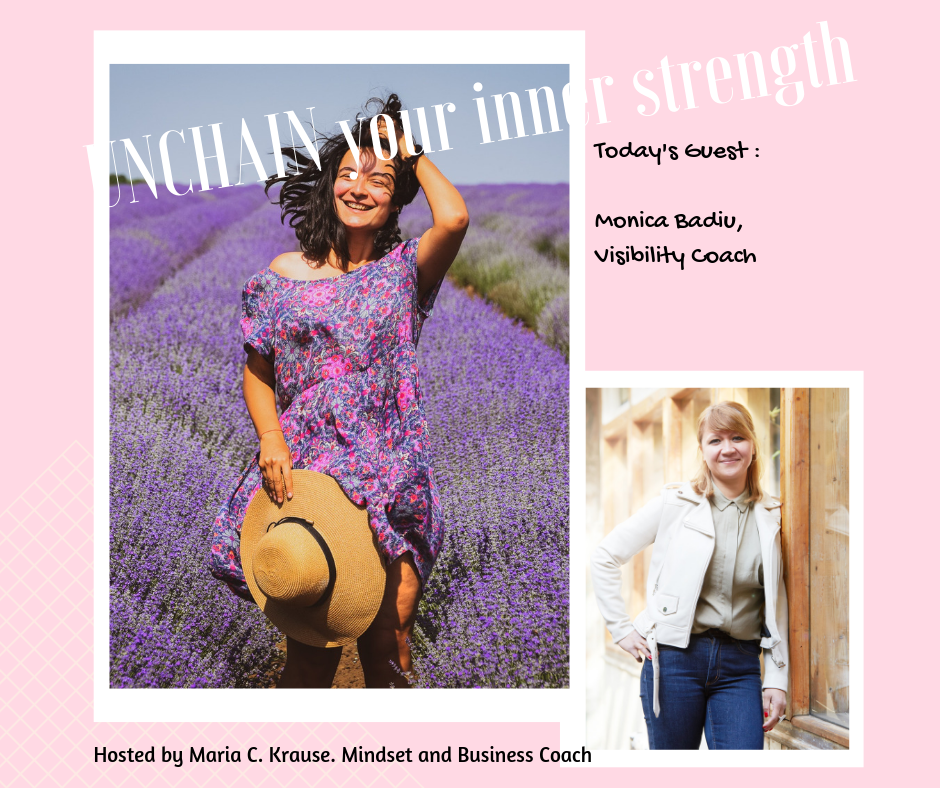 Hello Soul Sisters,
Welcome to another episode of our interview series of UNCHAIN YOUR INNER STRENGTH. A podcast where women entrepreneurs of all background and niches share their story, breakthroughs and best tips to build a successful life and business.
In this episode, we chat to Monica Badiu, a Visibility Coach who works with established entrepreneurs who want to grow their businesses with powerful visibility strategies and personal growth.
We talk about the emotions and discovers we endure as entrepreneurs, the passion behind it all and importance of staying truth to yourself while building an online business.
Here's where you can find Monica if you want to connect and work with her to upscale your business.
Facebook: MONICA BADIU
Instagram: MONICA BADIU
Website: monicabadiu.com
I'm your host, Maria C. Krause.
Mindset & Business Coach. Founder & Owner of UNCHAIN YOUR INNER STRENGTH podcast and online magazine.
Drop your comments and make sure to share and like our podcast to get your weekly dose of inspiration and motivation.
And for all our listeners, here's a FREE GIFT. 7 SIMPLE STEPS TO CREATE A SUPER POWERFUL MINDSET
Love, Light, BE
Maria. XXX