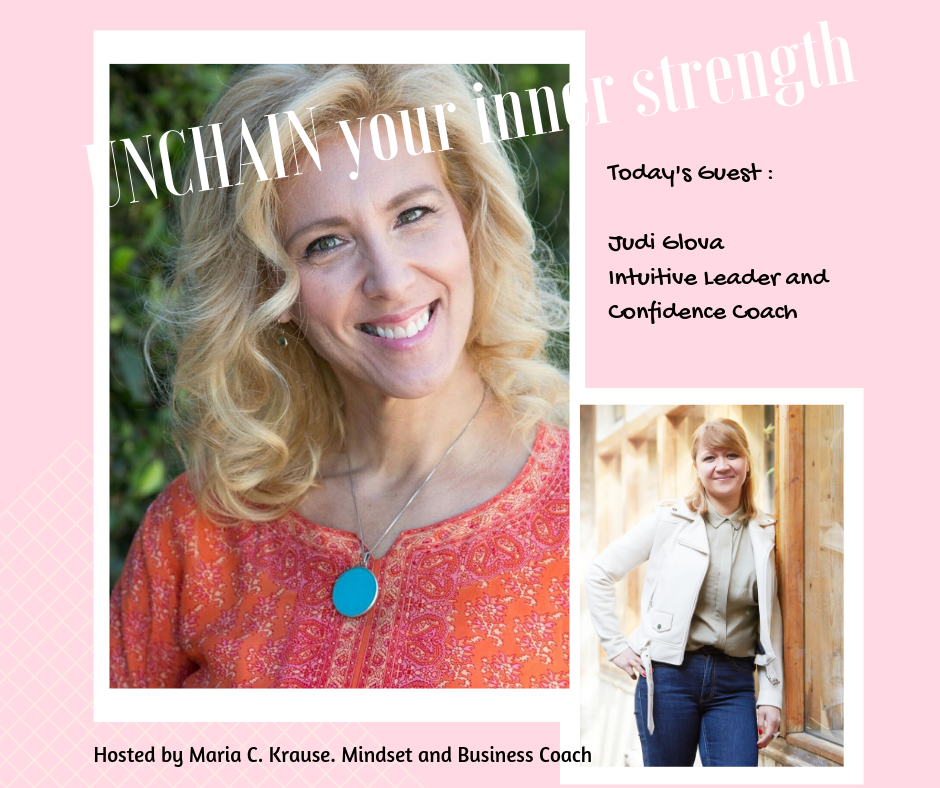 Hello Soul Sisters, welcome to another episode of Unchain Your Inner Strength. This podcast is dedicated to help female entrepreneurs feel and become more successful in all areas of their lives. Our guests are some of the most inspiring and empowering women in business today, they share their most valuable tips and they open their heart to you, so that you too, can start building the life and business you always dreamed of.
This week's guest is Judi Glova, Intuitive Leader and Confidence Coach.
In this interview, Judi shares some simple exercises that you can do from the comfort of your desk, to recharge your energy and avoid burnout and stress when things become overwhelming.
Here's where you can find Judi if you wish to connect or work with her:
I am your host and founder and owner of Unchain Your Inner Strength podcast and online magazine; Maria C. Krause.
To get the latest issue of our online magazine, click here. This month's issue is packed with valuable tips on how to start your own Soul Business; plus our forever awesome contributors who share tips on travel, health, essential oils, make up and much more.
Maria C. Krause. Mindset and Business Coach.