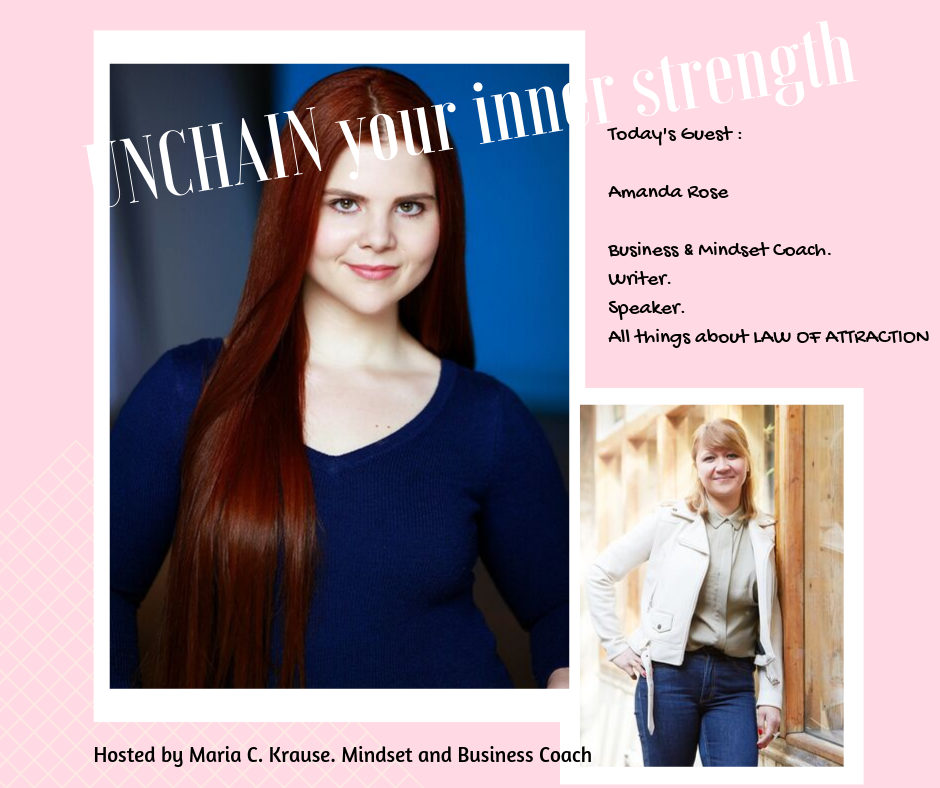 Hello Soul Sisters,
Welcome to another episode of our series of interviews, Unchain Your Inner Strength. A podcast aimed to help female entrepreneurs thrive and succeed in all areas of their lives.
Our special guests, women entrepreneurs from different background and niches, share their stories and most valuable tips to help you on your journey to your best life yet.
This week's special guest is Amanda Rose. Amanda is a Business & Mindset Coach, Writer, Speaker and advocate for everything in Law of Attraction.
In this interview, we talk about being a multi passionate entrepreneur and multi tasker and how that can be damaging for your business if you are just starting out. The importance of narrowing down your niche and become the best of the best at it; and then branching as you wish.
We also talk about the "pressure" that some coaches in the industry put on people to sell their programs, using selling points that are unrealistic and unreachable for some due to their financial situation; and we share some tips where to find valuable information when you can't afford a coach.
Here's where you can find Amanda Rose:
Website: https://amanda-rose.mykajabi.com
Facebook: Amanda Rose
Amazon: https://www.amazon.com/Amanda-Rose/e/B07FB4575S
And here's  a coupon if you'd like to sign up to her upcoming workshop to learn how to write a book. https://amanda-rose.mykajabi.com/offers/S5T82Qdd?coupon_code=SHOPPINGSPREE50
I am your host Maria C. Krause. Mindset & Business Coach. Founder & Owner of Unchain Your Inner Strength podcast and online magazine.
Ps.: Check out my new solo podcast #therisingsoulpreneur, where I share all my adventures as a Soulpreneur and everything I have learned, mistakes, wins and everything in between.